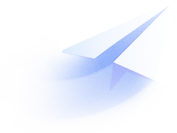 Say Hello to Surge Send
First there were planes - fast, light, easy flying machines. Now there is Surge Send.
Surge Send is a file storing and sharing platform designed for those of you looking to transfer large files. It does not let turbulent internet connectivity, device switching, and other interruptions to get in the way of use. It keeps pace with your needs and increases efficiency. With Surge Send, you can now send and store a wide range of files from designs and photographs to videos, large manuscripts and more - anytime, anyplace. For better security, files can be password-protected and expiration dates can be pre-set. Multiple storage options, an easy interface, and guaranteed delivery of files make the Surge Send experience efficient, easy, and reliable. Are you ready to fly Surge Send-style?